2023, Volume 15
Volume 15, No. 3 (March 2023)
Volume 15, No. 2 (February 2023)
Volume 15, No. 1 (January 2023)
2022, Volume 14
Volume 14, No. 12 (December 2022)
Volume 14, No. 11 (November 2022)
Volume 14, No. 10 (October 2022)
Volume 14, No. 9 (September 2022)
Volume 14, No. 8 (August 2022)
Volume 14, No. 7 (July 2022)
Volume 14, No. 6 (June 2022)
Volume 14, No. 5 (May 2022)
Volume 14, No. 4 (April 2022)
Volume 14, No. 3 (March 2022)
Volume 14, No. 2 (February 2022)
Volume 14, No. 1 (January 2022)
2021, Volume 13
Volume 13, No. 12 (December 2021)
Volume 13, No. 11 (November 2021)
Volume 13, No. 10 (October 2021)
Volume 13, No. 9 (September 2021)
Volume 13, No. 8 (August 2021)
Volume 13, No. 7 (July 2021)
Volume 13, No. 6 (June 2021)
Volume 13, No. 5 (May 2021)
Volume 13, No. 4 (April 2021)
Volume 13, No. 3 (March 2021)
Volume 13, No. 2 (February 2021)
Volume 13, No. 1 (January 2021)
2020, Volume 12
Volume 12, No. 12 (December 2020)
Volume 12, No. 11 (November 2020)
Volume 12, No. 10 (October 2020)
Volume 12, No. 9 (September 2020)
Volume 12, No. 8 (August 2020)
Volume 12, No. 7 (July 2020)
Volume 12, No. 6 (June 2020)
Volume 12, No. 5 (May 2020)
Volume 12, No. 4 (April 2020)
Volume 12, No. 3 (March 2020)
Volume 12, No. 2 (February 2020)
Volume 12, No. 1 (January 2020)
2019, Volume 11
Volume 11, No. 12 (December 2019)
Volume 11, No. 11 (November 2019)
Volume 11, No. 10 (October 2019)
Volume 11, No. 9 (September 2019)
Volume 11, No. 8 (August 2019)
Volume 11, No. 7 (July 2019)
Volume 11, No. 6 (June 2019)
Volume 11, No. 5 (May 2019)
Volume 11, No. 4 (April 2019)
Volume 11, No. 3 (March 2019)
Volume 11, No. 2 (February 2019)
Volume 11, No.1 (January 2019)
2018, Volume 10
Volume 10, No. 12 (December 2018)
Volume 10, No. 11 (November 2018)
Volume 10, No.10 (Octover 2018)
Volume 10, No. 9 (September 2018)
Volume 10, No. 8 (August 2018)
Volume 10, No. 7 (July 2018)
Volume 10, No. 6 (June 2018)
Volume 10, No. 5 (May 2018)
Volume 10, No. 4 (April 2018)
Volume 10, No. 3 (March 2018)
Volume 10, No. 2 (February 2018)
Volume 10, No.1 (January 2018)
2017, Volume 9
Volume 9, No.12 (December 2017)
Volume 9, No.11 (November 2017)
Volume 9, No.10 (October 2017)
Volume 9, No.9 (September 2017)
Volume 9, No.8 (August 2017)
Volume 9, No. 7 (July 2017)
Volume 9, No. 6 (June 2017)
Volume 9, No. 5 (May 2017)
Volume 9, No. 3/4 (March/April 2017)
Volume 9, No. 2 (February 2017)
Volume 9, No. 1 (January 2017)
2016, Volume 8
Volume 8, No. 12 (December 2016)
Volume 8, No. 11 (November 2016)
Volume 8, No. 10 (October 2016)
Volume 8, No. 9 (September 2016)
Volume 8, No. 8 (August 2016)
Volume 8, No. 7 (July 2016)
Volume 8, No. 6 (June 2016)
Volume 8, No. 5 (May 2016)
Volume 8, No. 4 (April 2016)
Volume 8, No. 3 (March 2016)
Volume 8, No. 2 (February 2016)
Volume 8, No. 1 (January 2016)
2015, Volume 7
Volume 7, No. 12 (December 2015)
Volume 7, No. 11 (November 2015)
Volume 7, No. 10 (October 2015)
Volume 7, No. 9 (September 2015)
Volume 7, No. 8 (August 2015)
Volume 7, No. 7 (July 2015)
Volume 7, No. 6 (June 2015)
Volume 7, No. 5 (May 2015)
Volume 7, No. 4 (April 2015)
Volume 7, No. 3 (March 2015)
Volume 7, No. 2 (February 2015)
Volume 7, No. 1 (January 2015)
2014, Volume 6
Volume 6, No. 12 (December 2014)
Volume 6, No. 11 (November 2014)
Volume 6, No. 10 (October 2014)
Volume 6, No. 9 (September 2014)
Volume 6, No. 8 (August 2014)
Volume 6, No. 7 (July 2014)
Volume 6, No. 6 (June 2014)
Volume 6, No. 5 (May 2014)
Volume 6, No. 4 (April 2014)
Volume 6, No. 3 (March 2014)
Volume 6, No. 2 (February 2014)
Volume 6, No. 1 (January 2014)
2013, Volume 5
Volume 5, No. 12 (December 2013)
Volume 5, No. 11 (November 2013)
Volume 5, No. 10 (October 2013)
Volume 5, No. 9 (September 2013)
Volume 5, No. 8 (August 2013)
Volume 5, No. 7 (July 2013)
Volume 5, No. 6 (June 2013)
Volume 5, No. 5 (May 2013)
Volume 5, No. 4 (April 2013)
Volume 5, No. 3 (March 2013)
Volume 5, No. 2 (February 2013)
Volume 5, No. 1 (January 2013)
2012, Volume 4
Volume 4, No. 12 (December 2012)
Volume 4, No. 11 (November 2012)
Volume 4, No. 10 (October 2012)
Volume 4, No. 9 (September 2012)
Volume 4, No. 8 (August 2012)
Volume 4, No. 7 (July 2012)
Volume 4, No. 5/6 (May / June 2012)
Volume 4, No. 3/4 (March/April 2012)
Volume 4, No. 2 (February 2012)
Volume 4, No. 1 (January 2012)
2011, Volume 3
Volume 3, No. 6 (December 2011)
Volume 3, No. 5 (October 2011)
Volume 3, No. 4 (August 2011)
Volume 3, No. 3 (June 2011)
Volume 3, No. 2 (April 2011)
Volume 3, No. 1 (February 2011)
2010, Volume 2
Volume 2, No. 4 (December 2010)
Volume 2, No. 3 (September 2010)
Volume 2, No. 2 (June 2010)
Volume 2, No. 1 (March 2010)
2009, Volume 1
Volume 1, No. 3 (December 2009)
Volume 1, No. 2 (August 2009)
Volume 1, No. 1 (April 2009)
Science of Advanced Materials


ISSN: 1947-2935 (Print); EISSN: 1947-2943 (Online)


Copyright © 2000- American Scientific Publishers. All Rights Reserved.




SAM is an interdisciplinary peer-reviewed journal consolidating research activities in all experimental and theoretical aspects of advanced materials in the fields of science, engineering and medicine including synthesis, fabrication, processing, spectroscopic characterization, physical properties, and applications of all kinds of inorganic and organic materials, metals, semiconductors, superconductors, ceramics, glasses, ferroelectrics, low and high-k dielectrics, sol-gel materials, liquid crystals, biomaterials, organics and polymers, their based electronics, optics, photonics and biological devices.

Editor-in-Chief: Dr. Ahmad Umar

MANUSCRIPT SUBMISSION:
Submit and track manuscript online via Manuscript Central

RESEARCH ARTICLE TEMPLATE:
Authors are advised to use our Journal Template to format their manuscript in accordance with the American Scientific Publishers style.

PLEASE READ THIS NOTE BEFORE SUBMISSION: Manuscript processing fees of US$ 1080 per article for all Countries. Please read "Instructions for Authors" for more details. Hereafter, online submission to the journal is assumed that authors fully agree to pay US$ 1080 manuscript processing fees for articles upon acceptance.


---
Volume 15, Number 3 (March 2023) pp.285-440
––––––––––––––––––––––––––––– REVIEW ––––––––––––––––––––––––––––––
Nanomaterials in Cancer Immunotherapy: A Spotlight on Breast Cancer
Mohammad Zaki Ahmad, Javed Ahmad, Ahmad Umar, Basel A. Abdel-Wahab, Ahmed A. Lahiq,
Zufesha NoorulHuda Khan, Kalyani Pathak, Md Rizwanullah, Musarrat Hussain Warsi, Riya Saikia,
Manash Pratim Pathak, and Sheheryar Munir
Sci. Adv. Mater. 15, 285–318 (2023)
[Abstract] [Full Text - PDF] [Purchase Article]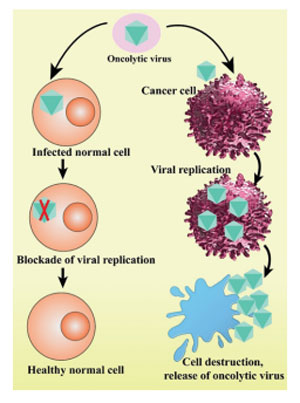 ––––––––––––––––––––––––––––– ARTICLES ––––––––––––––––––––––––––––––
Inhibitory Effect of Tanshinone IIA Nanomicelles on Tumor Growth and Angiogenesis in
Mice with Cervical Carcinoma Transplantation
Ruihua Hu and Aimin Chen
Sci. Adv. Mater. 15, 319–329 (2023)
[Abstract] [Full Text - PDF] [Purchase Article]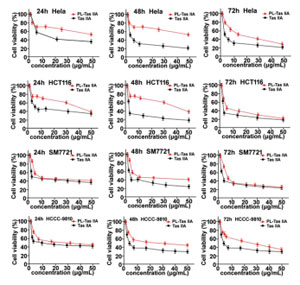 ---
Effects of ROS-Sensitive Nanoparticles Loaded with Interstitial Cell Derived Factors on
Vascular Smooth Cell Adhesion, Proliferation, and Endothelialization
Ke Zhang and Jieling Ding
Sci. Adv. Mater. 15, 330–338 (2023)
[
Abstract
] [
Full Text - PDF
] [
Purchase Article
]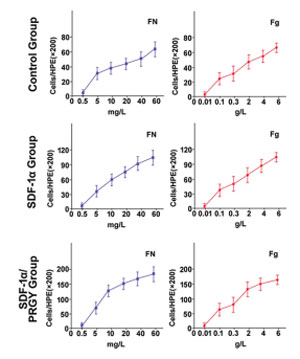 ---
Effects of CeO2 Nanomaterial on Pseudomonas Aeruginosa Mediated Bronchiectasis
Inflammation Response
Lei Xu, Haixia Wang, Xifeng Li, and Hong Wang
Sci. Adv. Mater. 15, 339–348 (2023)
[
Abstract
] [
Full Text - PDF
] [
Purchase Article
]
---
Long Non-Coding RNA TMPO-AS1 Promotes Malignant Behaviors of Hepatocellular
Carcinoma Cells via YWHAG/ERK Pathway
Xiaoxiao Xie, Le Qin, Fenglei Dong, and Xiaoli Zhu
Sci. Adv. Mater. 15, 349–360 (2023)
[
Abstract
] [
Full Text - PDF
] [
Purchase Article
]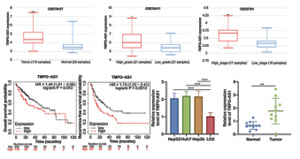 ---
miR-137 Regulates Proliferation, Migration, Invasion and EMT of Nasopharyngeal
Carcinoma Cells by Targeting TWIST1
Kaimei Fan, Huicheng Zhu, Lingqiang Qi, Yingliang Huang, Xiaoping Xia, and Kai Wu
Sci. Adv. Mater. 15, 361–368 (2023)
[
Abstract
] [
Full Text - PDF
] [
Purchase Article
]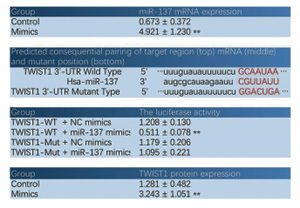 ---
Effects of Fluorouracil-Carrying Nano Targeted Liposomes on Proliferation, Migration,
and Invasion of Gastric Cancer Cells
Jingjun Yang
Sci. Adv. Mater. 15, 369–377 (2023)
[
Abstract
] [
Full Text - PDF
] [
Purchase Article
]
---
Protective Effect of Klotho on Acute Kidney Injury Caused by Contrast Agents
Chao Liu, Yong Wei, and Yan Zhang
Sci. Adv. Mater. 15, 378–385 (2023)
[
Abstract
] [
Full Text - PDF
] [
Purchase Article
]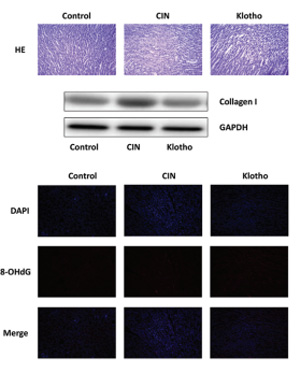 ---
Curcumin-Loaded Nanocomposite Hydrogel Augments Functional Muscle Recovery
and Shows Synergistic Effects with Post-Injury Treadmill Exercise in a Muscle Injury
Model in Rats: An In Vitro and In Vivo Study
Chen Xiao Chun
Sci. Adv. Mater. 15, 386–391 (2023)
[
Abstract
] [
Full Text - PDF
] [
Purchase Article
]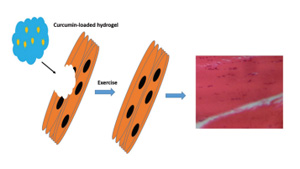 ---
Propofol Affects H/R Induced Alveolar Macrophage Death via TLR4/NF-

B/NLRP3
Signaling Pathway
Qiqi Shen, Wugang Zhou, Fanlin Wang, Zhiling Zhang, and Bing Xu
Sci. Adv. Mater. 15, 392–399 (2023)
[
Abstract
] [
Full Text - PDF
] [
Purchase Article
]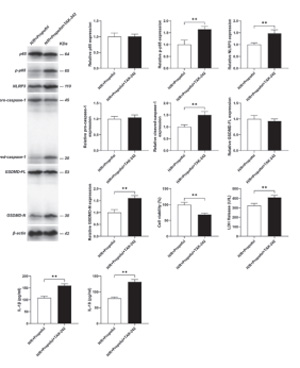 ---
Treatment Activity of Hydrogels Loaded with Ba(II) Metal-Organic Frameworks of
Paroxetine on Depression
Yu Zhou, Panpan Zhang, Feng Wang, Ying Wang, Tingting Yang, Yue Wang, Yihua Jiang, and Hong Su
Sci. Adv. Mater. 15, 400–404 (2023)
[
Abstract
] [
Full Text - PDF
] [
Purchase Article
]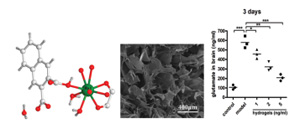 ---
Effect of Multi-Walled Carbon Nanotube on the Microstructure, Physical and
Mechanical Properties of ZrO2–CaO/Poly(methyl methacrylate) Biocomposite
for Bone Reconstruction Application
Jenan S. Kashan, Ali A. Al-Allaq, Hassan Fouad, and M. E. Yahia
Sci. Adv. Mater. 15, 405–411 (2023)
[
Abstract
] [
Full Text - PDF
] [
Purchase Article
]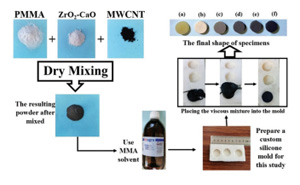 ---
Biocompatible Poly Vinyl Alcohol-Copper Oxide-Graphene Oxide (PVA-CuO-GO)
Nanocomposites: Synthesis, Structural and Optical Properties
Ahmed Alshahrie, Shivratan Saini, P. M. Z. Hasan, A. A. Al-Ghamdi, A. M. Quraishi, Abdullah Alsulami, and P. A. Alvi
Sci. Adv. Mater. 15, 412–422 (2023)
[
Abstract
] [
Full Text - PDF
] [
Purchase Article
]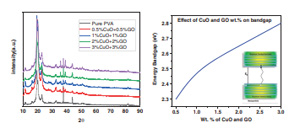 ---
Xanthohumol Alleviates Epileptic Seizures in Pentylenetetrazol-Induced
Convulsions in Mice by Regulating Inflammation and Oxidative Stress
Jieying Wang, Xiangyang Guo, Taomin Bai, Hongyan Li, Na Liu, Hong Liu, and Tiantian Han
Sci. Adv. Mater. 15, 423–433 (2023)
[
Abstract
] [
Full Text - PDF
] [
Purchase Article
]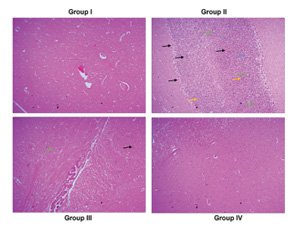 ---
Structural, Crystallization Kinetics and Physical Properties of Se85Te15-xAgx
Chalcogenide Glasses
Shamshad A. Khan, Imtayaz H. Khan, M. Shaheer Akhtar, Ismail Ekmekci, Tae-Geum Kim, Mohamed Hashem,
Najm M. Alfrisany, Hassan Fouad, and Archana Srivastava
Sci. Adv. Mater. 15, 434–440 (2023)
[
Abstract
] [
Full Text - PDF
] [
Purchase Article
]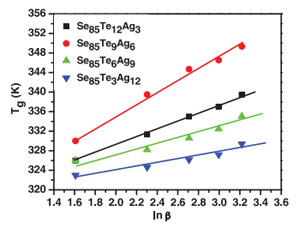 ---
Volume 15, Number 2 (February 2023) pp.137-284
––––––––––––––––––––––––––––– ARTICLES ––––––––––––––––––––––––––––––
Facile Method for the Preperation of a Stable, and High Performance UV-Vis
Photodetector with Poly(3-hexylthiophene-2,5-diyl):PCBM Composite Polymer
Hassan Algadi
Sci. Adv. Mater. 15, 137–144 (2023)
[Abstract] [Full Text - PDF] [Purchase Article]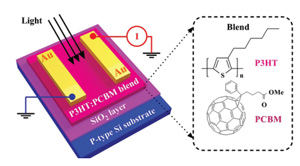 ---
Microstructure and Wettability of Glass Solder on Al2O3 Ceramic and
Its Joints Properties
Haicheng Shao, Haojie Lu, Shahid Hussain, Naseem Akhter, Guanjun Qiao, Xiangzhao Zhang, Guiwu Liu,
Hassan Fouad, and Mohammad Shaheer Akhtar
Sci. Adv. Mater. 15, 145–155 (2023)
[
Abstract
] [
Full Text - PDF
] [
Purchase Article
]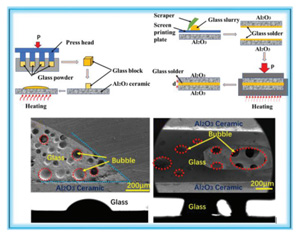 ---
Influence of Repair Welding on Mechanical Property and Residual Stress of
Laser-MIG Hybrid Welded 6082 Aluminum Alloy Butt Joint
Zhiyi Zhang, Ying Kan, Xiaohui Han, Yin Ma, Yang Liu, Yunlu Jiang, Jing Chen, and Huaining Chen
Sci. Adv. Mater. 15, 156–168 (2023)
[
Abstract
] [
Full Text - PDF
] [
Purchase Article
]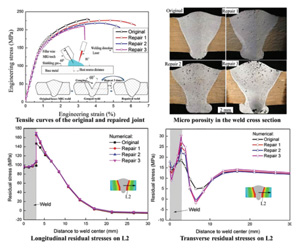 ---
Environmental Remediation via Solution Combustion Route Synthesis of
Single-Phase Ferromagnetic Nickel Doped Zinc Oxide (Ni-ZnO) Nanostructure
for Enhanced Photocatalytic Activity
M. M. Abdullah, Jalal H. Baker, Hasan B. Albargi, Antalov Jagnandan, Mohammad Zaki Ahmad, Samira Jebahi, and Jari S. Algethami
Sci. Adv. Mater. 15, 169–175 (2023)
[
Abstract
] [
Full Text - PDF
] [
Purchase Article
]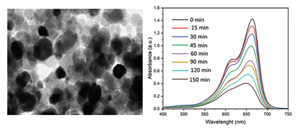 ---
An Application of Spherical Cavity Expansion Theory in Soft Rock Pile-Base Resistance
Shiqian Cai, Bin Huang, Xi Zhao, and Jingjing Li
Sci. Adv. Mater. 15, 176–186 (2023)
[
Abstract
] [
Full Text - PDF
] [
Purchase Article
]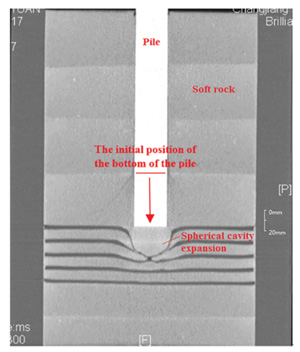 ---
Hydrodynamic Analysis of Rigid-Flexible Composite Structure of Large Aquaculture
Platform Subjected to Waves
Zhang Dapeng, Yan Jin, Liu Jian, Peng Biye, Zhang Haojian, Sobhy M. Ibrahim, and Nabi Ullah
Sci. Adv. Mater. 15, 187–198 (2023)
[
Abstract
] [
Full Text - PDF
] [
Purchase Article
]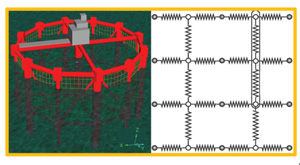 ---
Preparation and Properties of MAX Phase High-Temperature Antioxidant Coatings
on C/C Composite Surfaces by Ultra-High Speed Laser Cladding
Zhou Cheng, Haicheng Shao, Shahid Hussain, Hassan Fouad, M. S. Akhtar, and Guanjun Qiao
Sci. Adv. Mater. 15, 199–208 (2023)
[
Abstract
] [
Full Text - PDF
] [
Purchase Article
]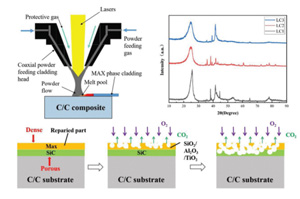 ---
Mathematical Modeling, Prediction and Research on Heat and Moisture Transfer of a
Kind of Textile Materials
Yimin Cui and Siew Nyet Moi@Sopiah Abdullah
Sci. Adv. Mater. 15, 209–217 (2023)
[
Abstract
] [
Full Text - PDF
] [
Purchase Article
]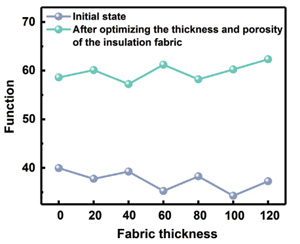 ---
Numerical Investigation of Integral Abutment Bridges Using Finite Element
Approach with Consideration of Live Load and Temperature of the Materials
Saeed Alqaed, Jawed Mustafa, Shahid Husain, and Basharat Jamil
Sci. Adv. Mater. 15, 218–226 (2023)
[
Abstract
] [
Full Text - PDF
] [
Purchase Article
]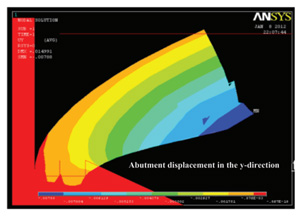 ---
miR-212-3p Promotes Synovial Inflammation in Osteoarthritis by Regulating
11ί-Hydroxysteroid Dehydrogenase 1/Glucocorticoid/Glucocorticoid
Induced Leucine Zipper Signaling Axis in Human Synovial Fibroblasts
Min Xiang, Bo Wei, Jiecong Sun, Zhen Liang, and Zhiheng Peng
Sci. Adv. Mater. 15, 227–232 (2023)
[
Abstract
] [
Full Text - PDF
] [
Purchase Article
]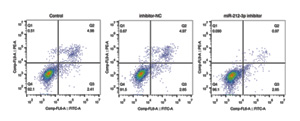 ---
The Significance of Lysosome in the Diagnosis and Subclassification of Alzheimer's Disease
Chenghao Li, Zhuo Zheng, and Meishan Jin
Sci. Adv. Mater. 15, 233–242 (2023)
[
Abstract
] [
Full Text - PDF
] [
Purchase Article
]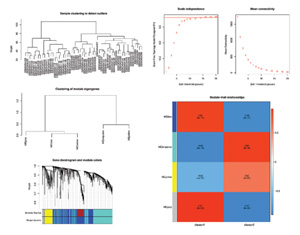 ---
Self-Assembly Loading of Schisandra chinensis Nanoparticles and Its Effect on the
Malignant Biological Behavior of Ovarian Cancer Cells
Aimin Chen and Ruihua Hu
Sci. Adv. Mater. 15, 243–255 (2023)
[
Abstract
] [
Full Text - PDF
] [
Purchase Article
]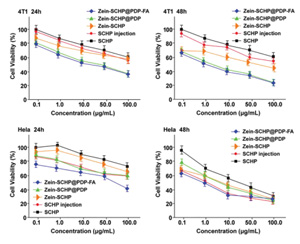 ---
Effect of Chitosan Drug-Loaded Nanoparticles on Proliferation of Gastric Cancer Cells
and Expression of Prdx6 Protein
Wenqin Li and Chuanxin Zou
Sci. Adv. Mater. 15, 256–266 (2023)
[
Abstract
] [
Full Text - PDF
] [
Purchase Article
]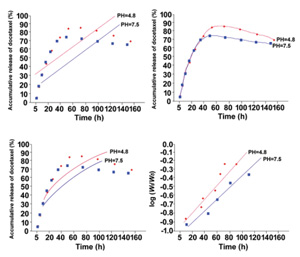 ---
Application Value of Antibiotic-Loaded Poly(lactic-co-glycolic acid) Microspheres on Skin
Soft Tissue Necrosis and Repair
Daguo Zhou, Gunangrong Ji, Guojun wei, Zongguang Li, Naichun Yu, Yongjie Chen, Linlin Zhang, and Yue Yin
Sci. Adv. Mater. 15, 267–270 (2023)
[
Abstract
] [
Full Text - PDF
] [
Purchase Article
]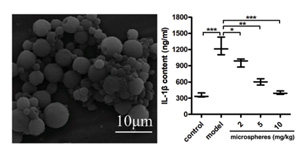 ---
Effects of 1,25-(OH)2-D3 on Oxidative Stress and Inflammation of Contrast
Guoqiang Hu, Xueying Zhong, Chuangye Qiu, Xingai Li, Gang Wang, and Shizhen Liu
Sci. Adv. Mater. 15, 271–279 (2023)
[
Abstract
] [
Full Text - PDF
] [
Purchase Article
]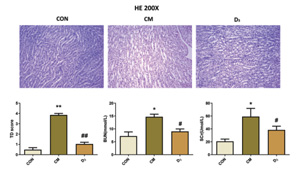 ---
Treatment Activity on Metastatic Bone Tumor by Methotrexate-Loaded Co(II) Metal–
Organic Frameworks Encapsulated in Hydrogels
Sihan Liu and Lei Zhang
Sci. Adv. Mater. 15, 280–284 (2023)
[
Abstract
] [
Full Text - PDF
] [
Purchase Article
]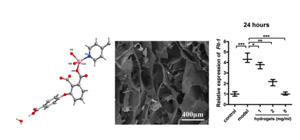 ---
Volume 15, Number 1 (January 2023) pp.1-135
––––––––––––––––––––––––––––– ARTICLES ––––––––––––––––––––––––––––––
Design and Fabrication of Optical Sensors Based on Neodymium (Nd) Doped
Titanium Dioxide (TiO2) Layer Prepared by Sol–Gel Dip-Coating Method
Hassan Algadi
Sci. Adv. Mater. 15, 1–9 (2023)
[Abstract] [Full Text - PDF] [Purchase Article]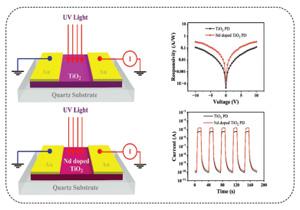 ---
Comparative Study on Structural and Optical Properties of Se85Te6Bi9
Nano-Thin Films Synthesized at Disparate Ambient Argon Pressures
Aditya Srivastava, M. Shaheer Akhtar, Ahmad Umar, Mohamed Hashem, Majed M. Alsarani, Hassan Fouad, and Shamshad A. Khan
Sci. Adv. Mater. 15, 10–16 (2023)
[
Abstract
] [
Full Text - PDF
] [
Purchase Article
]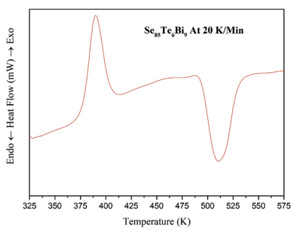 ---
Harden Insulation Performances of Low Density C/C Composites Imitative from
Different Carbon Matrix Precursors
H. C. Shao, X. C. Liu, J. Yang, Shahid Hussain, Muhammad Sufyan Javed, G. W. Liu, G. J. Qiao, Mohamed Hashem,
Majed M. Alsarani, Mohammad Shaheer Akhtar, and Hassan Fouad
Sci. Adv. Mater. 15, 17–25 (2023)
[
Abstract
] [
Full Text - PDF
] [
Purchase Article
]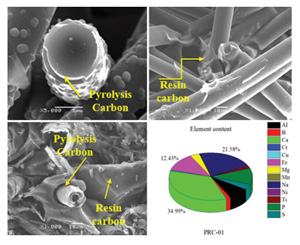 ---
Density Functional Theory Calculation of N–H2S Hydrate
Liu Zhonghua, Zou Jiangfeng, Luo Qiang, Ma Zhiwei, Qiu Yi, Yang Heng, and Wu Zhenhai
Sci. Adv. Mater. 15, 26–32 (2023)
[
Abstract
] [
Full Text - PDF
] [
Purchase Article
]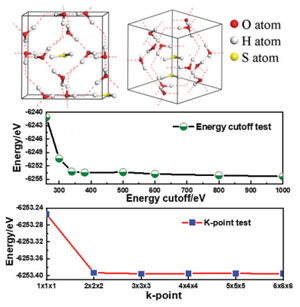 ---
Effect of Stress Ratio on Fatigue Crack Propagation Behavior of Single Crystal Superalloy
Fuzheng Tian, leyu Li, and Xinling Liu
Sci. Adv. Mater. 15, 33–40 (2023)
[
Abstract
] [
Full Text - PDF
] [
Purchase Article
]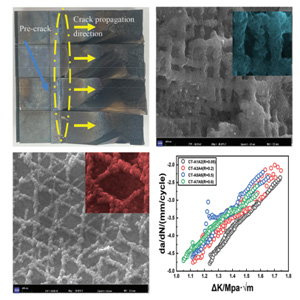 ---
Application of Green Pollution-Free Materials in Environmental Art Design
Ke Wang
Sci. Adv. Mater. 15, 41–49 (2023)
[
Abstract
] [
Full Text - PDF
] [
Purchase Article
]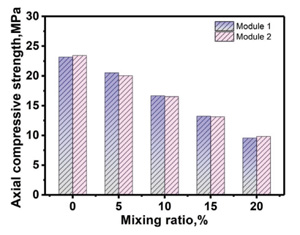 ---
Welding Penetration Research on the Effect of Various Welding Torch Tilt Angles in
All-Position Metal Active Gas Arc Welding
Tie Yin, Hong Zhao, Lun Zhou, Hehe Wang, Xinsheng Wang, and Le Zhang
Sci. Adv. Mater. 15, 50–57 (2023)
[
Abstract
] [
Full Text - PDF
] [
Purchase Article
]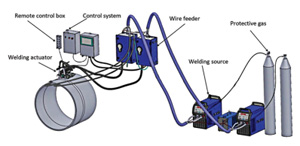 ---
Preparation and Properties of Silicon Carbide Ceramic Materials Under Specific Conditions
Liwen Zhu
Sci. Adv. Mater. 15, 58–66 (2023)
[
Abstract
] [
Full Text - PDF
] [
Purchase Article
]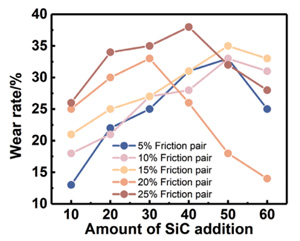 ---
Surface Preparation and Cytocompatibility of Three-Dimensional Printed Fully
Degraded Coronary Stents Using the Plasma Polymerization Technology
Hanqiao Yu, Yubin Yu, Chao Li, and Lina Feng
Sci. Adv. Mater. 15, 67–78 (2023)
[
Abstract
] [
Full Text - PDF
] [
Purchase Article
]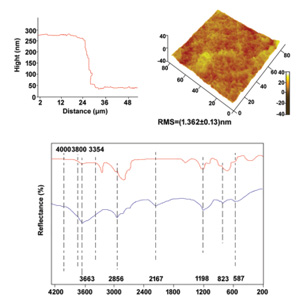 ---
Fabrication of Doxorubicin Nanoparticles Mediated by Folic Acid and Its Effect
on the Wnt/ί-Catenin Signaling to Improve Precancerous Lesions in Gastric Cancer
Fan Yan, Hongjuan Huang, Ying Jiang, and Hongxin Zeng
Sci. Adv. Mater. 15, 79–87 (2023)
[
Abstract
] [
Full Text - PDF
] [
Purchase Article
]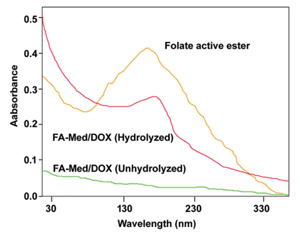 ---
Effects of Macrophage Polarization Induced by Mesoporous Silicon-Based Curcumin-siRNA
Nanoparticles on the Proliferation of Tendon Stem Cells
Junxiang Xu, Qiji Lin, Lingxiao Pan, Zongxian Feng, and Minzhe Zheng
Sci. Adv. Mater. 15, 88–96 (2023)
[
Abstract
] [
Full Text - PDF
] [
Purchase Article
]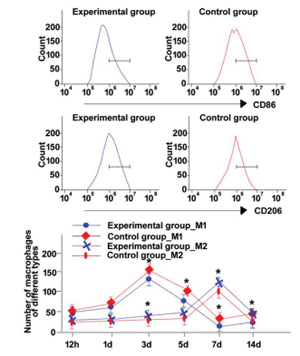 ---
circ_0008792 Prevents Against the Deterioration of Thyroid Cancer Through Regulating IGFBP5
Xiaojiang Ai
Sci. Adv. Mater. 15, 97–103 (2023)
[
Abstract
] [
Full Text - PDF
] [
Purchase Article
]

---
LINC01232 Facilitates the Proliferation of Esophageal Squamous Cell Carcinoma by
Sponging miR-708-5p to Upregulate Upstream Stimulatory Factor 1
Jian Chen, Jingjing Meng, Yongsheng Zhao, Lin Zhang, and Ke Jia
Sci. Adv. Mater. 15, 104–110 (2023)
[
Abstract
] [
Full Text - PDF
] [
Purchase Article
]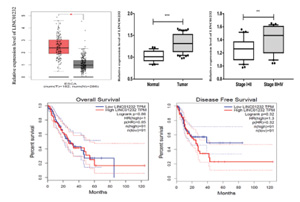 ---
MircroRNA-219a Alleviates Atherosclerosis by Regulating Homeobox A1
Shaoyi Lin, Yunyun Zhu, Tingting Hu, Kaihan Wang, and Xiaomin Chen
Sci. Adv. Mater. 15, 111–116 (2023)
[
Abstract
] [
Full Text - PDF
] [
Purchase Article
]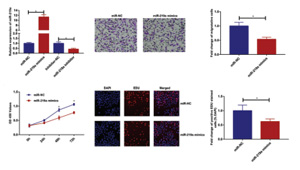 ---
Short-Term Vagus Nerve Stimulation Improves Cardiac Function and Mitigates
Myocardial Remodeling in Heart Failure Rats with Preserved Ejection Fraction
Jiaying Luo, Qi Liu, Yunke Bai, Jingwen Gou, Fangjing Tian, and Yuhong Zhang
Sci. Adv. Mater. 15, 117–125 (2023)
[
Abstract
] [
Full Text - PDF
] [
Purchase Article
]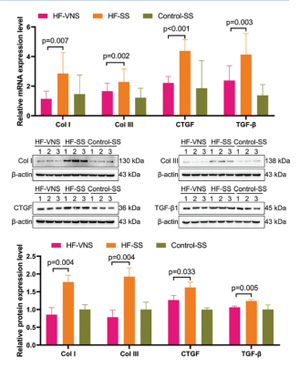 ---
Prognostic Values and Prospective Pathway Signaling of miR-25 in Non-Small Cell
Lung Cancer: A Bioinformatics Analysis Based on Gene Expression Omnibus
Yongzhong Liu, Ying Wei, Hanlin Liang, Delan Li, Kexu Chen, and Shuyi Liang
Sci. Adv. Mater. 15, 126–135 (2023)
[
Abstract
] [
Full Text - PDF
] [
Purchase Article
]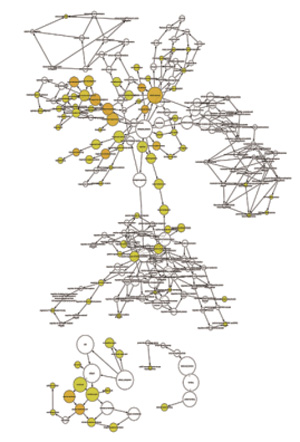 ---